July 1
Sucker Punch     
An Action fantasy story that takes us into the mind of a young girl attempting to escape her dark reality. She uses her power of imagination to transport herself to new places, blurring the lines between what's real and what's not. Taken against her will she bands together with four other young girls to try and escape their captors.
Patriots Day                                           
A 2016 American film about the Boston Marathon bombing and the aftermath of the terrorist attack. The film is based on the book Boston Strong by Casey Sherman and Dave Wedge. Mark Wahlberg plays a police Sgt. That teams up with other first responders and brave survivors to track down those guilty and bring them to justice.
Winchester
Firearm heiress makes herself comfortable in her larger than life California mansion. All the while she starts to believe the souls of the people killed by the Winchester repeating rifle begin to haunt her.
A Thousand Words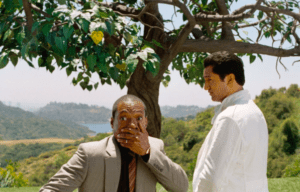 When a sly fast-talking agent (Eddie Murphy) finds fate not on his side he is forced to make every word count.
Unsolved Mysteries Docuseries
Revived from the original and brought to you by the producers of Stranger Things, Unsolved Mysteries Volume 1 takes you into investigators files and a closer look at unsolved crimes. The series aims to look to viewers to help aid investigators in solving cold cases.
July 3
The Baby-sitters Club new series
A bid to 80s and 90s kids everywhere the TV series shares all the teenage adventures for the new generation. Touching on real topics like divorce, racism and belonging.
Desperado new movies
After a drunken mistake, a group of girlfriends rush to Mexico to try to fix the mess before a new love finds out.
Ju-On new series
Big fan of horror movies? Check out the new series JU-ON: Origins from "The Grudge" franchise. A cursed home that has been lost is frantically searched for as something terrible happened to a mother and her son there.
Cable Girls Season 5B
Returning for its fifth season, Cable Girls represents the progress that had been made during that time. The girls struggle together during new employment opportunities and discover connections through their family life, partners and memories.
July 8
Stateless new series
A refugee film that took 5 years in the making. The series explores the lives of 4 people caught up in a troubling immigration system. Fighting for protection and a safe way of life all 4 different people end up in the same place.
Mucho Mucho Amor: The Legend of Walter Mercado
A documentary on world-famous astrologer Walter Mercado who truly marched to the beat of his own drum. A psychic with a t.v show that reached 120 million Latina viewers for 30 years and one day mysteriously disappeared.
July 10
The Old Guard new movie
Based on the critically acclaimed comic book written by Greg Rucka, The Old Guard tells the story of American Superheros. A team of immortal mercenaries fight to keep their legacy a secret.
July 19th
The Last Dance limited series
Limited time mini-series The Last Dance reflects on the rise of the 1990's Chicago Bulls. With rare interviews with Michael Jordan, Dennis Rodman, Scottie Pippen, Coach Phil Jackson and more.
July 24
The kissing Booth 2 new movie
Lookout senior year, Elle is back. The love adventures with Noah and Lee continued.
July 31
The Umbrella Academy Season 2
If you haven't seen these former child heroes before we highly suggest checking out season one of The Umbrella Academy. The series is based off comic books created by Gerard Way and the adaptation has been widely accepted. With over 45 million views the dysfunctional superhero family will likely be around for many more seasons.
July TBA
Street Food: Latin America new docuseries
Don't watch this on an empty stomach, it'll have you craving all the best of Latin Street Food. This docuseries will take you on an intimate trip through Latin American culture and its diverse street food. 
Author: Brianne A.