A hidden gem in Florida, Jonathan Dickinson Park shares the largest sand dune in Florida. Referred to as a Florida mountain, the sand dune stands 86 feet above sea level with an observation tower that stands 27 feet tall.
Unlike traditional mountains and given Florida's naturally flat terrain, the climb up is relatively easy. The State park installed a boardwalk the winds up the rest of the park and leads to the top of Hobe 'Mountain'.
Reaching the top is well worth the spectacular view, we suggest going for the sunset.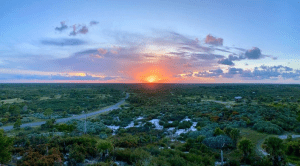 The Sunshine State is generally flat, except for this hidden gem that will have any explorer in ahh.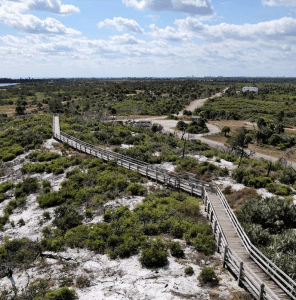 Jonathan Dickinson Park is located at 16450 S.E. Federal Hwy., Hobe Sound, FL