Miami   
Icy-N-Spicy
This Miami ice cream parlour is serving up something unique. Colorful ice cream clouds made with cotton candy. They're constantly coming up with new gelato flavors and ice cream sandwiches. The desserts can also be wrapped up to go and enjoyed in the sunshine at home. 
Icy N Spicy just like Miami 😋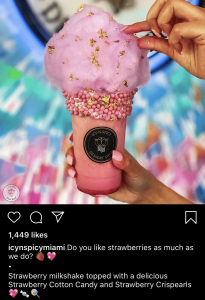 Click the Next button below for more cities!