What to watch on Netflix September 2020! Here's an updated list to help you pass the time during social distancing. Netflix is coming out with some exciting stuff this month!
September 15
Ancient Aliens
"This fascinating documentary series continues to explore evidence of aliens from millions of years ago to modern-day sightings."
Call The Midwife
"In 1965, Nonnatus House hosts four doctors in training but faces a dubious future amid widespread slum-housing demolition. May's adoption hits a sag."
September 16
The Devil All The Time 
"Sinister characters converge around a young man devoted to protecting those he loves in a postwar backwoods town teeming with corruption and brutality." 
The Paramedic 
"Unable to face his new reality in a wheelchair, Angel develops a deadly obsession with the woman who left him and unleashes a sinister revenge plot. 
Challenger: The Final Flight
"This docuseries chronicles the buildup and aftermath of the devastating Space Shuttle Challenger disater on Jan. 28, 1986."
Baby
"As the police close in and their secrets begin to surface, Chiara, Ludo and Damiano grapple with volatile family dynamics and a looming public scandal." 
Criminal: United Kingdom
"Seeking answers inside the interview room, investigators question suspects over four confounding cases, including alleged rape, abduction and murder."
September 17
Residue
"A young screenwriter returns to his hometown to write a script based on his childhood and discovers his neighborhood has been gentrified."
Dragon's Dogma
"Resurrected as an Arisen, Ethan sets out to vanquish the Dragon that took his heart. But with every demon he battles, his humanity slips further away."
September 18
Ratched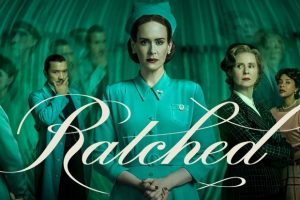 "In 1947, Bilred Ratched begins working as a nurse at a leading psychiatric hospital. But beneath her stylish exterior lurks a growing darkness."
The American Barbecue Showdown
"Eight of the countries best backyard smokers and pitmasters vie for the title of American Barbecue Champion in a pierce but friendly faceoff."  
Jurassic World Camp Cretacous 
"Six teens invited to attend a state-of-the-art adventure campl on Isla Nublar must band together to survive when the dinosaurs break our of captivity." 
September 23 
Enola Holmes
"While searching for her missing mother, intrepid teen Enola Holmes uses her sleuthing skills to outsmart big brother Sherlock and help a runaway lord."
Waiting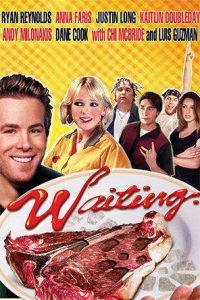 "Employees turn up the antics during an eight-hour shift at the restaurant Shenaniganz when new opportunities call and boredom gets the best of them."
September 25
Sneakerheads
"Family man Devin falls back into his sneaker obession after his pal Bobby talks him into a wheeling-dealing scheme to score a mythical pair of kicks."
September 27
Bad Teacher
"When a breakup foils her plan to marry rich, a self-absorbed middle school teacher pursues a new man with a scheme that leads to unexpected lessons."
September 30
The Boys In The Band
"At a birthday party in 1968 New York, a surprise guest and a drunken game leave seven gay friends reckoning with unspoken feelings and buries truths."
Poacher
"A darling farmer steals illicit ivory from a group of international terrorists and must elude their dangerous and deadly games."