Want to know what to watch on Netflix? Check out this month's updated Netflix must watch list!
Mad Max (1979) – August 1st
Mel Gibson plays Max in a post-apocalyptic future. A violent gang murders his family and forces him to live and search alone for revenge.
Jurassic Park, The Lost World: Jurassic Park & Jurassic Park III – August 1st
It's official find all three Jurassic Park's on Netflix this month!
Immigration Nation – Netflix Series August 3rd
This is a docuseries on America's ICE operations and the system it uses to move immigrants. It takes a deep look into the unprecedented access these government groups have in the U.S.
World's Most Wanted – Netflix Series August 5th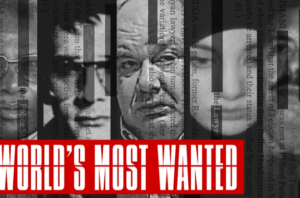 We've heard of America's Most Wanted, get a load of the world's most wanted criminals… 5 episodes each individually depict the most notorious criminals from around the world. This series takes you into the heinous crimes they've committed and why they've been so hard to catch.
The Magic School Bus Rides Again Kids In Space – August 7th
Who remembers the Magic School Bus?! Miss Frizzle is back in action with this comeback movie special. Maybe your kids will like it just as much as the last generation.
Tiny Creatures – Netflix Series August 7th
Follow this crew across the U.S in this new dynamic nature series highlighting hidden worlds and amazing survival stories.
We Summon The Darkness – August 8th
Jennifer's Body meets A Nightmare On Elm Street. Taking place in the 80s, new friends find themselves in the middle of a murder spree during a heavy metal concert.
The Lost Husband – August 10th
The perfect RomCom for a girls night! Looking for a new start, a widow and her children head to her aunt's goat farm. Where she meets someone that helps her adjust to the country life. 
Project Power – Netflix Film August 14th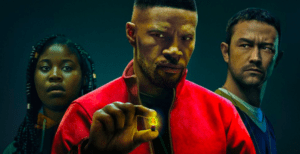 What do you call an ex-soldier, a teen and a cop? Highly rated Project Power takes you into the hunt to find out why this new pill is granting users temporary superpowers.
3% Season 4 – Netflix Series August 14th
If you haven't started 3% you're missing out. This series is in Portuguese with English voice overs, but don't let that turn you away it's well worth it. In the future, the elite inhabit a paradise island cut off from the rest of the poverty stricken world. The people in the slums get the chance to join the 3%.
High Score – Netflix Series August 19th
Back before Xbox and PlayStation, the video game industry evolved from the originals like Atari and Donkey Kong. This series will take you through the evolution of our favorite gaming systems and esports.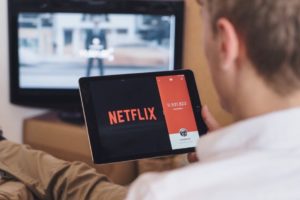 The Crimes That Bind – Netflix Film August 20th
What would you do if your son was accused of rape and murder? Seen from a different perspective, this mother commences a journey that will change her life forever.
Hoops – Netflix Series August 21st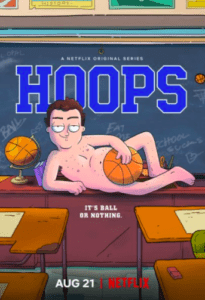 Are you a fan of Family Guy or Big Mouth? Then you'll like this foul-mouthed high school basketball coach trying to turn his terrible team into superstars.
The Sleepover – Netflix Film August 21st
Parents are missing, and kids are left alone. When they find out their parents have been kidnapped these kids take matters into their own hands. They begin a wild overnight adventure that leads them through their parents' secret life.
Lucifer Season 5 Part 1 – Netflix Series August 21st
Back for round 5, highly rated Lucifer returns to the land of the living in hopes of rekindling things with Chloe. "Tis no sin to cheat the devil."
Santana – August 28th
Two brothers find themselves finally discovering the identity of the drug lord who murdered their parents decades ago, changing their fate forever.