Given the uncertainty of COVID cases and today's economy, any act of kindness goes a long way. In Santa Rosa, California a landlord and his family are being praised for combining their stimulus checks equaling $3,400 and dispersing it to his tenants.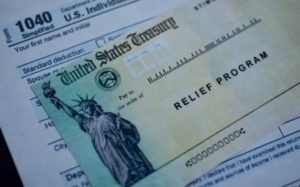 Though the Californian landlord has chosen to remain anonymous, his good deed has reached news networks and inspired landlords and other business owners in similar situations to act the same. He told KNTV that he felt compelled to pay it forward to his "second family" of tenants.
One tenant of 10 years commented that it is not unusual for him to make such compassionate gestures. She told KNTV that the money she saved on rent helped her fix her car.
A good deed like this could be life-saving for some. You may not be in the same situation to offer this type of gesture but we all have the capability of being kind to one another.