Here is a fun and easy Caprese salad bowl that is the perfect addition to a summer lunch.
Bring this simple salad to the family picnic and transport everyone to Southern Italy. The sweet basil and fresh tomatoes will definitely hit the tastebuds right.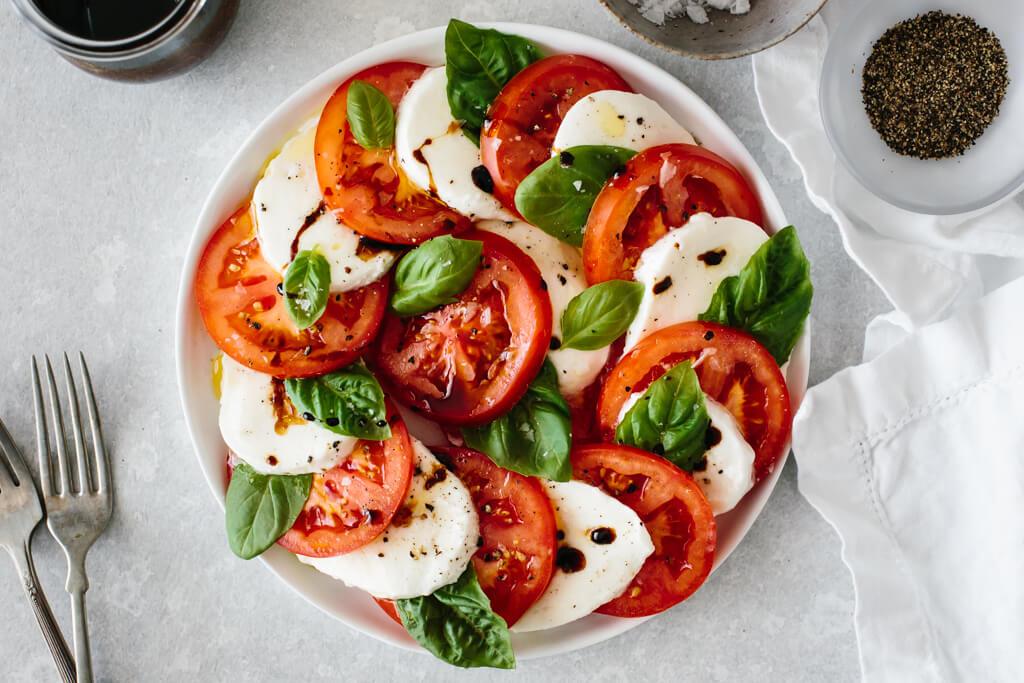 Follow these simple steps and have your caprese salad bowl ready in no time!
Ingredients
1 tablespoon minced fresh parsley 1/2 teaspoon dried basil
1 pinch dried oregano
1 tablespoon capers, drained 2 cloves garlic, minced
6 tablespoons olive oil
1 pound mozzarella cheese, sliced 2 tomatoes, thinly sliced
1 (7 ounce) jar roasted red peppers, drained and julienned crushed red pepper to taste
Directions
In a medium bowl, mix together parsley, basil, oregano, capers, garlic and olive oil.
On a serving platter or bowl, arrange mozzarella cheese slices and tomato slices in alternating layers.
Top with roasted red peppers. Drizzle with the herb and olive oil mixture.
Cover and chill in the refrigerator 30 minutes before sprinkling with crushed red pepper and serve
Conclusion 
This caprese bowl will surely be the talk of the family get together. Although the recipe calls for mozzarella, feel free to choose a mozzarella dairy-free substitute!
Make your next read 11 Staggering Facts About Caffeine! 
Don't forget to like us on facebook!
Stay Connected